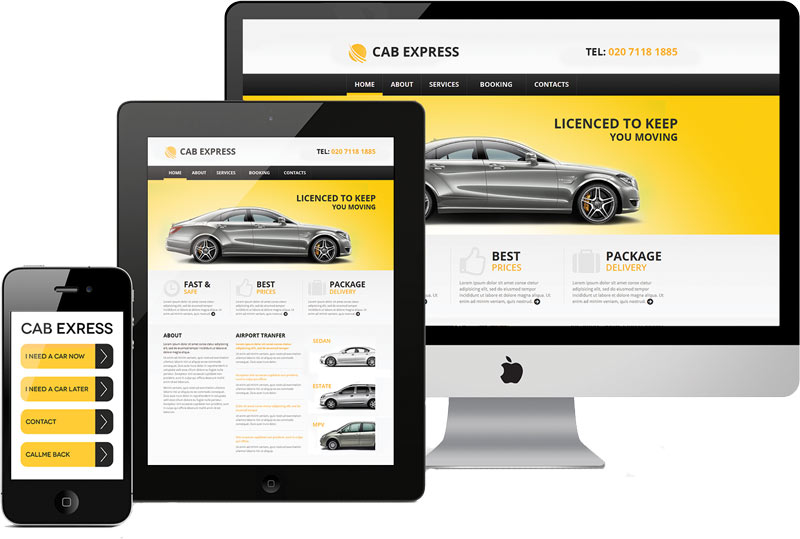 Our taxi and private hire websites are designed with elegance and ease of use being the cornerstones of our design process. All our websites benefit from our state of the art online taxi booking system and are completely controlled though our intuitive online control panel. Our websites also integrates with our Unicorn Taxi and Booking Dispatch System to provide a full online solution to which you can also add our Taxi Booking Apps and Private Hire Mobile Websites.
We offer our taxi websites in two ranges of customised and templates websites. Our template websites are low budget and instant solutions suitable for customers who need a website with standard features including online taxi fare quotation, online taxi booking and accounts creation. The design of the websites and all contents can be changed and updated through our online control panel. The range of our standard ready-made Taxi and Minicab websites can be viewed in our designated website www.cabwebsite.com
We also offer customised taxi websites to those clients who would have specific requirements and would like a website to their complete specifications. We start building the site from scratch by designing concepts that would fulfil the requirement and work with our clients throughout the design process.